Overview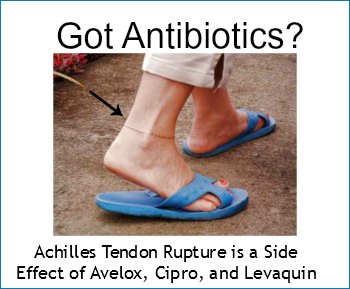 The Achilles tendon camera.
gif
connects the calf muscle to the heel bone. It
lets
you rise up on your toes and push off when you walk or run. The two main problems are, Achilles tendinopathy. This includes one of two conditions, Tendinitis. This actually means "inflammation of the tendon." But inflammation is rarely the cause of tendon pain. Tendinosis. This refers to tiny tears (microtears) in the tissue in and around the tendon. These tears are caused by overuse. In most cases, Achilles tendon pain is the result of tendinosis, not tendinitis. Some experts now use the term tendinopathy to include both inflammation and microtears. But many doctors may still use the term tendinitis to describe a tendon injury. Problems with the Achilles tendon may seem to happen suddenly. But usually they are the result of many tiny tears in the tendon that have happened over time. Achilles tendinopathy is likely to occur in men older than 30. Most Achilles tendon ruptures occur in people 30 to 50 years old who are recreational athletes ("weekend warriors"). Ruptures can also happen in older adults.
Causes
There are two large muscles in the calf. These muscles are important for walking. They create the power needed to push off with the foot or go up on the toes. The large Achilles tendon connects these muscles to the heel. Heel pain is most often due to overuse of the foot. Rarely it is caused by an injury. Tendinitis due to overuse is most common in younger people. It can occur in walkers, runners, or other athletes. Achilles tendinitis may be more likely to occur if you Suddenly increase the amount or intensity of an activity. Your calf muscles are very tight (not stretched out). You run on hard surfaces such as concrete. You run too often, you jump a lot (such as when playing basketball), you do not have shoes with proper support, your foot suddenly turns in or out. Tendinitis from arthritis is more common in middle-aged and elderly people. A bone spur or growth may form in the back of the heel bone. This may irritate the Achilles tendon and cause pain and swelling.
Symptoms
The pain associated with Achilles tendinitis typically begins as a mild ache in the back of the leg or above the heel after running or other sports activity. Episodes of more severe pain may occur after prolonged running, stair climbing or sprinting. You might also experience tenderness or stiffness, especially in the morning, which usually improves with mild activity. If you experience persistent pain around the Achilles tendon, call your doctor. Seek immediate medical attention if the pain or disability is severe. You may have a torn (ruptured) Achilles tendon.
Diagnosis
If you think you might have Achilles tendonitis, check in with your doctor before it gets any worse. Your doc will ask about the activities you've been doing and will examine your leg, foot, ankle, and knee for range of motion. If your pain is more severe, the doctor may also make sure you haven't ruptured (torn) your Achilles tendon. To check this, the doc might have you lie
face down
and bend your knee while he or she presses on your calf muscles to see if your foot flexes. Any flexing of the foot means the tendon is at least partly intact. It's possible that the doctor might also order an
X-ray
or
MRI
scan of your foot and leg to check for fractures, partial tears of the tendon, or signs of a condition that might get worse. Foot and ankle pain also might be a sign of other overuse injuries that can cause foot and heel pain, like plantar fasciitis and Sever's disease. If you also have any problems like these, they also need to be treated.
Nonsurgical Treatment
Treatment options might include anti-inflammatory medication such as ibuprofen which might help with acute achilles inflammation and pain but has not been proven to be beneficial long term and may even inhibit healing. If the injury is severe then a plaster cast might be applied to immobilize the tendon. Use of electrotherapy such as ultrasound treatment, laser therapy and extracorporeal shock wave therapy (ESWT) may be beneficial in reducing pain and encouraging healing. Applying sports massage techniques can mobilze the tissues or the tendon itself and help stretch the calf muscles. Some might give a steroid injection however an injection directly into the tendon is not recommended. Some specialists believe this can increase the risk of a total rupture of the tendon in future. One of the most effective forms of treatment for achilles tendonitis is a full rehabilitation program consisting of eccentric strengthening exercises. There is now considerable evidence suggesting the effectiveness of slow eccentric rehabilitation exercises for curing achilles tendon pain.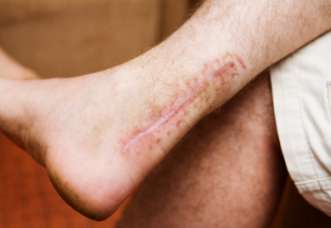 Surgical Treatment
Treating this surgically, there are numerous methods to repair the tendon. Most commonly, Achilles tendon is exposed through an incision at the back of the ankle. After identifying both ends of ruptured tendon, the edges got trimmed and then both ends were sutured together with optimal tension. To get a better outcome with fixation, an anchor may have to be in place in calcaneus, provided the rupture is very low. Care must be taken to avoid injuries to the nerves located adjacent to the tendon.
Prevention
Appropriately warm up and stretch before practice or competition. Allow time for adequate rest and recovery between practices and competition. Maintain appropriate conditioning, Ankle and leg flexibility, Muscle strength and endurance, Cardiovascular fitness. Use proper technique. To help prevent recurrence, taping, protective strapping, or an adhesive
bandage
may be recommended for several weeks after healing is complete.