Overview
Achilles tendinitis is an uncomfortable condition where a person?s large tendon in the back of their ankle becomes irritated and inflamed. It is a very common type of injury, most often seen in recreational athletes. This makes sense because recreational athletes still play hard at their sports, but don?t have the full knowledge or training that comes with being a professional to prevent injuries. Achilles tendon pain is not
something
to be taken lightly, so if you are aware of your own, you should definitely seek some medical advice.
Causes
Achilles tendonitis occurs in sports such as running, jumping, dancing and tennis. Other risk factors include participation in a new sporting activity or increasing the intensity of participation. Poor running technique, excessive pronation of the foot and poorly fitting footwear may contribute. In cyclists, the problem may be a low saddle, which causes extra dorsiflexion of the ankle when pedalling. Quinolone antibiotics (eg, ciprofloxacin, ofloxacin) can cause inflammation of tendons and predispose them to rupture.
Symptoms
The symptoms associated with Achilles tendonitis and tendonosis include, Pain-aching, stiffness, soreness, or tenderness-within the tendon. This may occur anywhere along the tendon?s path, beginning with the tendon?s attachment directly above the heel upward to the region just below the calf muscle. Often pain appears upon arising in the morning or after periods of rest, then improves somewhat with motion but later worsens with increased activity. Tenderness, or sometimes intense pain, when the sides of the tendon are squeezed. There is less tenderness, however, when pressing directly on the back of the tendon. When the disorder progresses to degeneration, the tendon may become enlarged and may develop nodules in the area where the tissue is damaged.
Diagnosis
To confirm the diagnosis and consider what might be causing the problem, it?s important to see your doctor or a physiotherapist. Methods used to make a diagnosis may include, medical history, including your exercise habits and footwear, physical examination, especially examining for thickness and tenderness of the Achilles tendon, tests that may include an
x-ray
of the foot, ultrasound and occasionally blood tests (to test for an inflammatory condition), and an
MRI
scan of the tendon.
Nonsurgical Treatment
In order to treat achilles tendinitis effectively, it is important to complete a thorough examination of the entire lower extremity. Once the true cause is identified, a comprehensive treatment program can be initiated to reduce inflammation and improve any faulty lower extremity biomechanics. Treatment options may include biomechanical analysis of gait. Splinting/bracing to alleviate the strain on the tendon. Soft tissue mobilization/manual therapy to decrease inflammation and promote healing of the tendon. Strengthening/flexibility and proprioceptive exercises. Home exercise program. Modalities for pain and inflammation (i.e. ultrasound, iontophoresis, electrical stimulation, ice). Methods to alter faulty mechanics (i.e taping, orthotics). Education about lifestyle changes (i.e. proper shoes, activity modification).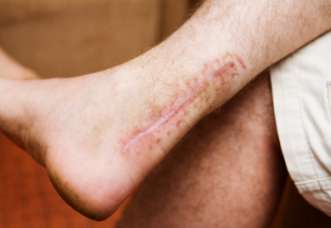 Surgical Treatment
Around 1 in 4 people who have persisting pain due to Achilles tendinopathy has surgery to treat the condition. Most people have a good result from surgery and their pain is relieved. Surgery involves either of the following, removing nodules or adhesions (parts of the fibres of the tendon that have stuck together) that have developed within the damaged tendon. Making a lengthways cut in the tendon to help to stimulate and encourage tendon healing. Complications from surgery are not common but, if they do occur, can include problems with wound healing.
Prevention
The following measures can significantly reduce the risk of developing Achilles tendonitis. Adequately stretch and warm up prior to exercise. Warm down and stretch after exercise. Choose footwear carefully and use footwear appropriate to the sport being undertaken. Use orthotic devices in footwear to correctly support the foot. Exercise within fitness levels and follow a sensible exercise programme. Develop strong, flexible calf muscles.