Overview
Many patients suffer from a collapsing arch or
flat
foot which can cause pain, instability and difficulty while walking. This condition is more commonly known as Posterior Tibial Tendon Dysfunction (PTTD). PTTD is a progressive flattening of the arch due to loss of function of the Posterior Tibial tendon. As the foot flattens, the tendon will stretch, become insufficient and lose its ability to function. This can have a direct effect on walking and posture, ultimately affecting the ankle, knee and hip. As the condition progresses, the joints in the hind foot may become arthritic and painful.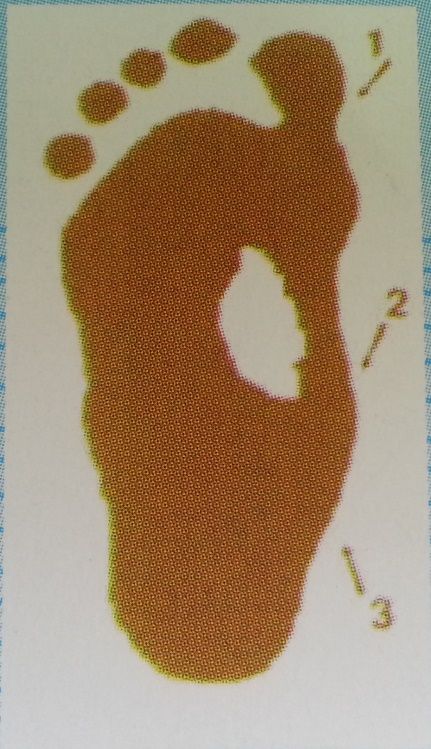 Causes
Damage to the posterior tendon from overuse is the most common cause for adult acquired flatfoot. Running, walking, hiking, and climbing stairs are activities that add stress to this tendon, and this overuse can lead to damage. Obesity, previous ankle surgery or trauma, diabetes (Charcot foot), and rheumatoid arthritis are other common risk factors.
Symptoms
Not everyone with adult flatfoot has problems with pain. Those who do usually experience it around the ankle or in the heel. The pain is usually worse with activity, like walking or standing for extended periods. Sometimes, if the condition develops from arthritis in the foot,
bony
spurs along the top and side of the foot develop and make wearing shoes more painful. Diabetic patients need to watch for swelling or large lumps in the feet, as they may not notice any pain. They are also at higher risk for developing significant deformities from their flatfoot.
Diagnosis
The diagnosis of tibialis posterior dysfunction is essentially clinical. However, plain radiographs of the foot and ankle are useful for assessing the degree of deformity and to confirm the presence or absence of degenerative changes in the subtalar and ankle articulations. The radiographs are also useful to exclude other causes of an acquired flatfoot deformity. The most useful radiographs are bilateral anteroposterior and lateral radiographs of the foot and a mortise (true anteroposterior) view of the ankle. All radiographs should be done with the patient standing. In most cases we see no role for magnetic resonance imaging or ultrasonography, as the diagnosis can be made clinically.
Non surgical Treatment
Treatment will vary depending on the degree of your symptoms. Generally, we would use a combination of rest, immobilization, orthotics, braces, and physical therapy to start. The goal is to keep swelling and inflammation under control and limit the stress on the tendon while it heals. Avoidance of activities that stress the tendon will be necessary. Once the tendon heals and you resume activity, physical therapy will further strengthen the injured tendon and help restore flexibility. Surgery may be necessary if the tendon is torn or does not respond to these conservative treatment methods. Your posterior tibial tendon is vital for normal walking. When it is injured in any way, you risk losing independence and mobility. Keep your foot health a top priority and address any pain or problems quickly. Even minor symptoms could progress into chronic problems, so don?t ignore your foot pain.
Surgical Treatment
If conservative treatment fails to provide relief of pain and disability then surgery is considered. Numerous factors determine whether a patient is a surgical candidate. They include age, obesity, diabetes, vascular status, and the ability to be compliant with post-operative care. Surgery usually requires a prolonged period of nonweightbearing immobilization. Total recovery ranges from 3 months to one year. Clinical,
x-ray
, and
MRI
examination are all used to select the appropriate surgical procedure.